This year, Oticon celebrates 20 years of changing attitudes and opening doors for people experiencing hearing loss. The purpose of the Oticon's Focus on the People Awards is to recognize the exceptional ways everyday people have shown others that hearing loss does not keep them from living their fullest lives.
There are four categories with awards for first, second and third place. Categories include:
Student. Full time students ages 6-25 with hearing loss.
Adult. Anybody 21 and older with hearing loss.
Advocate. Adult volunteers who support the deaf and hard-of-hearing community.
Hearing Care Practitioner. Professionals in practice with or without hearing loss.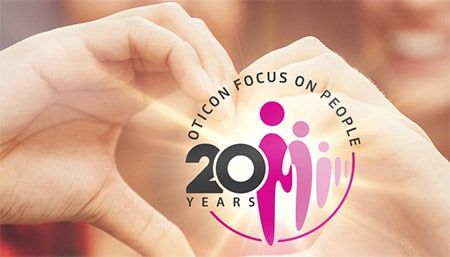 All first-place winners receive a $1000 prize as well as a $1000 donation to a charity of their choice. First place winners in the student, adult and advocate category also win a pair of Oticon hearing devices with BrainHearing™ technology. Second place winners receive $500 and third place winners receive $250.
Nominations can come from anybody who knows an outstanding individual with hearing impairment. Nominations have been submitted by family members, health care professionals, teachers, volunteers and friends. A person may nominate more than one candidate.
Judges look for achievements and community contributions as well as the ability to challenge stereotypes about hearing loss by any individual with mild to severe hearing loss.
Nominate someone you know at: WWW.OTICON.COM/FOP
Nominations close May 18